It is through the process of natural evolution that living organisms change and adapt to their environment and available resources over time. This evolution is driven by natural selection, which favors the survival and reproduction of the "fittest". "Fittest" are simply those individuals who can survive the existing conditions of their surroundings and give birth to next generations.
We, humans, are the product of millions of years of evolution. This long evolution has gifted us with remarkable abilities and traits. We have an extremely sophisticated brain, which enables us to think, communicate, learn, create, and innovate. Our brain works closely with our body thus allowing us to move, manipulate, and explore. Our evolved brain also gifts us with a social and cultural nature, which helps us to cooperate, collaborate, and coexist.
But remember- natural evolution is not a perfect process. It is slow, random, and constrained by the past and the present. It cannot predict the future, nor can it anticipate all the possible challenges and opportunities that may arise. It can only work with what is available at the moment, and what has been inherited from previous generations. This means that natural evolution is always lagging behind the changes that occur in the environment. Our evolution is always about adapting to these new changes so that we can, as a species, survive successfully. Though natural evolution is a painfully slow process, we have been mostly lucky- for most part of our evolutionary history, the changes that have been happening in the environment have also been mostly gradual.
However, if  these environmental changes occur too fast or are too drastic, it would be difficult for evolution to catch up. This would create a mismatch between our genes and our surroundings. In such situations, our evolution (which is driven by genetic mutations) will struggle to support optimal survival in the new environment. This mismatch will lead to biological stress which exhibits as chronic inflammation.
Unfortunately, the world today is so fast paced that our environment and surroundings are changing increasingly more rapidly and drastically. This pace of change will only increase as time passes. The mismatch between our genes and our surroundings is inevitable.
One example of such a mismatch is the mismatch between our diet and our digestion.
Our ancestors evolved to eat certain types of food that were available in their local habitats. These foods were compatible with their digestive systems, which had the right enzymes and right bacteria that could break them down efficiently and extract nutrients from them.
For instance, consider the Bengali people, whose genetic evolution had artfully tuned their bodies to digest fish and rice with unparalleled efficiency. However, the same "Bengali" biology is not adapted to digest wheat as optimally as rice. Thus, when such a "Bengali" changes his dietary habit to eat wheat bread and pasta every day and skips eating fish and rice, it leads to mismatch.
Similarly, in the verdant fields of Punjab, genetic evolution mirrors the cultivation of wheat, transforming the people, who have traditionally living in Punjab, into efficient wheat processors. So, if a Punjabi starts skipping parathas and incorporates rice noodles into his routine diet, it would again lead to mismatch.
But such mismatches are now a norm. Today, we live in a globalized world, where we can access food from different regions and cultures with ease. We can eat a Mexican breakfast, a Chinese lunch, and a Danish dinner on the same day. We can enjoy exotic cuisines and delicacies that our ancestors never tasted or imagined. We can indulge in processed foods that are high in sugar, fat, salt, preservatives, additives, etc.
However, as we saw, our digestive systems have not evolved to handle these new and diverse foods. They are still adapted to the foods that our ancestors ate thousands of years ago. This mismatch between what we are adapted to and what we are eating simply leads to chronic inflammation.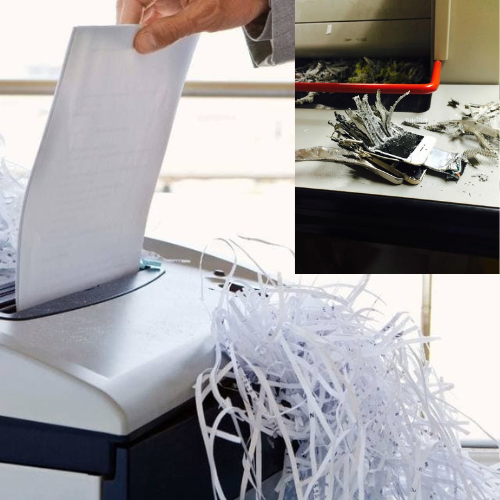 Chronic inflammation has been linked to many modern diseases and disorders, such as diabetes, hypertension, obesity, heart disease, cancer, arthritis, depression, etc. These diseases are often caused or aggravated by the mismatch between our diet and our genes that guide digestion of what we eat.
Another example of such a mismatch is the mismatch between our lifestyle and our physiology. Our ancestors evolved to live in harmony with nature and its rhythms. They followed the cycles of day and night, sun and moon, seasons and weather. They were active during the day and rested at night. They were exposed to natural light and darkness, which regulated their circadian rhythms. They were physically fit and mentally alert. But today, we live in an artificial world. Today we can manipulate nature and its rhythms to suit our needs and desires. We can work at any time of the day or night. We can travel across time zones within hours. We can use artificial light and devices to extend our waking hours or entertain ourselves. We can alter the temperature and humidity of our indoor environments.
But our physiology has not evolved to cope with these changes that have happened so rapidly. Even a minor insignificant evolutionary adaptation takes thousands of years. The changes in the surroundings that we are referring to here have occurred within past couple of hundred years. Our biology is still adapted to the natural cycles that our ancestors followed thousands of years ago. It relies on natural light and darkness to synchronize our biological clocks.
Hence, when we disrupt these cycles or ignore these needs, we create a mismatch between our lifestyle and our biology. Any such mismatch is the start of disease processes such as diabetes, hypertension etc.
A tribe that has been traditionally living at high altitudes in mountains has all adaptation to survive low oxygen and dropping temperatures. All members of this tribe will remain healthy up in those mountains. If a member of that tribe is forced to come down to plains and settle there, there will be a biological mismatch which will soon get reflected as diabetes, hypertension and other diseases.
There are many other examples of how evolution and globalization clash in various aspects of our lives, such as our social interactions, our cultural values, our psychological needs, our environmental impacts, etc.
Each of these mismatches is responsible for challenges and problems in our health and well-being.
So, what can we do to overcome this mismatch dilemma? How can we bridge the gap between our genes and our surroundings? How can we adapt to the changes that occur in the environment? How can we harmonize our evolution and our globalization?
One possible solution is to speed up our pace of adaptation.
At this point, we must acknowledge the pivotal role of the human brain itself in our evolution. With this extraordinary organ, we have conquered the art of swimming better than a fish, soaring higher than an eagle, and even confronting the most formidable predators. Our brain is the new force of evolution that potentially outpaces the slow process of natural evolution.  I have written a lot on this earlier (Read HERE). But now, curiously, the very brain that has catapulted us to these evolutionary heights, is steering changes so rapidly that our bodies are left struggling to keep up.
Is this brilliant brain, the prodigy of evolution, the key to unlocking rapid bodily adaptation? Can we can try to use our brain, which can outpace natural evolution, to find ways to make our bodies adapt rapidly as well?
Maybe, we can try to use science, technology, medicine, and innovation to modify our genes such that there are no mismatches between the environment and our biology.
But will such "brain" driven solution be safe or ethical for everyone?
Another possible solution is to slow down our pace of change. We can try to stick to the food and location used by our ancestors, as they are more compatible with our genes. We can try to follow the natural cycles of nature, as they are more conducive to our physiology. We can try to reduce our exposure to artificial stimuli and stressors, as they are more harmful to our psychology.
But this solution may not be feasible or desirable for everyone. Some people may not have access to or prefer the food and location used by their ancestors. Some people may not be able to or want to follow the natural cycles of nature. Some people may not be able to or enjoy reducing their exposure to artificial stimuli and stressors.
There is no easy or universal answer to the mismatch dilemma.
It is a complex and dynamic problem that might require a multidimensional and individualized approach.
The best we can do is to be aware of the mismatch dilemma and its effects on our lives. We can try to understand how evolution and globalization interact in various domains of our existence. We can try to balance the benefits and risks of changing or adapting ourselves or our surroundings. We can try to find the optimal level of mismatch that suits our needs and goals.
When two surfaces don't match, any movement between then will cause friction. Faster the movement, more will be the friction. When environment and genes are incongruent, the mismatch leads to friction called inflammation. So, practices like fasting and meditation will help reduce impact of mismatch and lower resultant inflammation.
The mismatch dilemma is not a new phenomenon. It has been present throughout human history, as we have always faced changes in our environment and available resources. It is also not a unique phenomenon. It affects other living organisms as well, as they also have to cope with changes in their habitats and niches.
But the mismatch dilemma is a relevant and important phenomenon. It has become more prevalent and pronounced in the modern world, as we have accelerated the pace and scale of change in our environment and available resources. It has also become more consequential and critical in the modern world, as it has significant implications for our health and well-being. It reveals the strengths and limitations of evolution and globalization. It invites us to explore the possibilities and boundaries of adaptation and change. It urges us to seek harmony and balance between our genes and our surroundings.
The mismatch dilemma is a one of the most important challenges that humanity faces in today's century. This is really the no. 1 reason why there is a global epidemic of diabetes, hypertension, cancer, stroke, heart diseases and other chronic inflammatory diseases. Yet, is not quite popular and no one really talks about it.