Lot of kids get common cold during winter. They get sick again and again. We adults too suffer from common cold. With the 2021 disaster of COVID-19, everyone gets afraid the moment we get sick with common cold. Getting doctor appointments can be cumbersome, and visiting emergency room might not be a pleasant experience for everyone.
Common cold (irrespective of what virus has caused it) can be easily treated at home, if you know simple secrets that are rarely discussed. In this article, I want to share these secrets that can be used by any family without much knowledge of medical science.
Section 1: The Invisible Invader – Understanding Viruses
Imagine your body as a busy city. Imagine all our cells as its inhabitants. Now, picture a tiny, sneaky invader attempting to enter this city. This is our common cold virus. But what exactly is a virus? And why is it trying to invade our body.
A virus is a very interesting organism. Some biologists prefer calling a virus to be bordering between the definition of living and non- living things. A normal living cell is an enclosed organic box that has a book of instructions called genome and a set of machinery to read and execute these instructions. A virus also is an enclosed organic box. But inside this box there is just the book and nothing else. The virus has no tools or mechanisms intrinsically available for reading and executing the instructions written in that book. Without such capability of reading the genome (the book) and following the instructions, a virus alone is as good as any non-living organism. The only way a virus can be brought to life is by allowing someone else read and follow the instructions in the viral genome. This is what happens when a virus enters a host cell- the viral genome leaves its original organic box and enters the cell of the host. The host cell, with its fully functional genome reading tools, translates the viral genomic instructions. In nature, the instructions coded in the viral genome are simple- they just code for how to make copies of the virus. Thus, the infected host cell starts making multiple copies of the virus.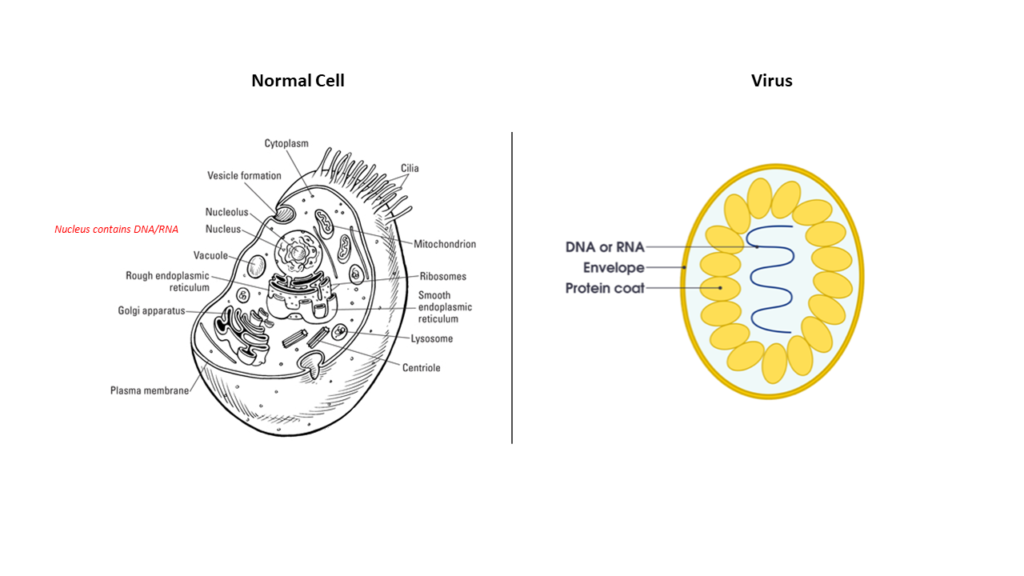 So, in the world of biology, viruses are like master spies, equipped with a unique code to infiltrate your cells and hijack them for their own replication purposes.
Section 2: Our Natural Defences Against Common Cold
In terms of biology, life is an ugly battlefield. It is always in a state of war. A constant battle is going on between us and the millions of life forms around us. It's a battle for survival. We survive on energy derived by killing plants/animals around us. Similarly, other life forms such as viruses, bacteria, fungi also must find source of energy to survive. We are good source of energy for many of these microbes. Hence, they attack us. And this attack is a constant one. So long as we keep winning, we live. The day we lose the battle, we will die.
To win any battle against any enemy, the first step is to recognize who is enemy and who is not. Our immune system does this distinction quite efficiently. Each cell in an individual's body bears a signature that is specific only to that individual's body. And the immune system knows that. So, anything that enters our body is scanned by our immune system. If the signature matches, everything is ok. However if the signature does not match, our immune system gets alerted. Getting alert does not mean it will simply start attacking. Our immune system is mature enough to attack only those invaders which are harmful to us.
This maturity is important because there are lot of things with foreign signatures that daily enter our body. For example, the food we eat daily don't bear our cellular signatures. The dust that enters our lungs when we inhale don't bear our cellular signatures. But they are not seen as harmful invaders by our immune system. Lack of such maturity leads to disorders such as asthma, lactose intolerance, celiac disease etc. How this maturity is developed has been covered in detail in a separate article- please do read that article by clicking HERE.
Now viruses that cause common cold are not seen as harmless by our immune system. They hijack our cellular machinery to enable their survival and multiplication. This hijacking can potentially introduce fatal errors in our cellular systems. Hence, they must be eliminated from our body.
Our immune system defends our body using two weapon systems. The first weapon system launches a generalized attack. For example, in case of a common cold virus the site of invasion is the respiratory tract. So, the first weapon system makes the infected person secrete lot of mucous. It also makes the person cough and sneeze all the time. The mucous entraps the viruses, and coughing and sneezing force these trapped viruses out of the body. Similar is the reason why one might also suffer from diarrhea. This is another way of eliminating viruses from our body. The first weapon system also raises our body temperature. At higher temperature most viruses start behaving inefficiently and it becomes easier to eliminate them. Thus fever is a powerful component of our defense system.
The second weapon system is highly intelligent and specific. It can imagined as a targeted missile system which finds the enemy and kills it. Basically each virus has its own unique signature. Our second weapon system makes biological missiles that can specifically target only those signature. But, these viruses are also smart. They keep changing their signatures, thus making earlier developed missiles ineffective. This change of signature is referred to as mutations. Of course, when they change signatures, our immune system also quickly adapts and develops new missiles which can target these new signatures. It's like a game of chess, each side trying to outsmart the other.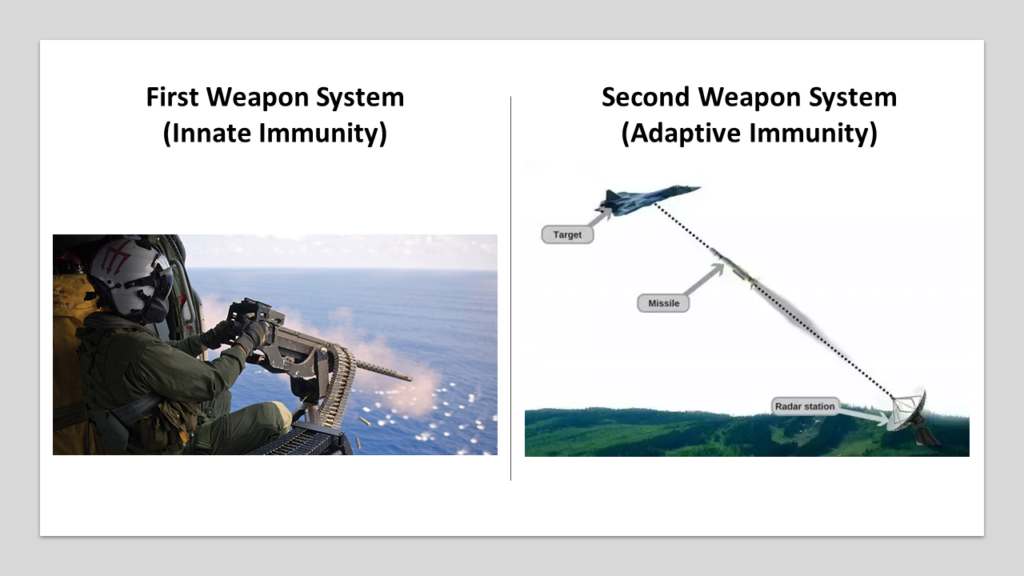 Section 3: The Usual Suspects – Common Viruses Behind the Cold
There are various different types of viruses that can cause symptoms that we refer to as common cold. Traditionally, Rhinovirus is the typical common cold virus. But common cold like symptoms can be caused by other viruses as well. For example, Coronavirus (COVID-19) , influenza virus (Flu)- they all cause symptoms similar to common cold. COVID-19 was scary. But that was because our immune system had no prior experience of dealing with it. When flu first attacked humans in 1918, it killed around 50 million people. Nowadays we are hardly scared of flu.
Section 4: Hospitalization Mysteries – Why Some People and Not Others?
Irrespective of which virus is causing common cold, we must remember that most people recover easily within 5- 10 days. Rarely, there are unlucky individuals who fail to recover and end up getting hospitalized. Some of these even die.
The common cold virus can almost never harm you significantly on its own. It's our immune system's reaction that sometimes creates problems for the body it is trying to protect. And this is linked to how mature your immune system is. Remember, earlier we said that our immune system has to be mature enough not to attack food or dust. Similarly, when it is attacking an invader like a virus, it must be mature enough to use the right amount of force. Excessive force simply leads to more collateral damage. If this collateral damage is extensive enough, you might end up with a dead body. Imagine what will happen if police decides to drop an atom bomb to fight two burglars! In COVID-19, deaths happened because the immune system of those unfortunate patients over-reacted. If you want to read about this in detail, click HERE.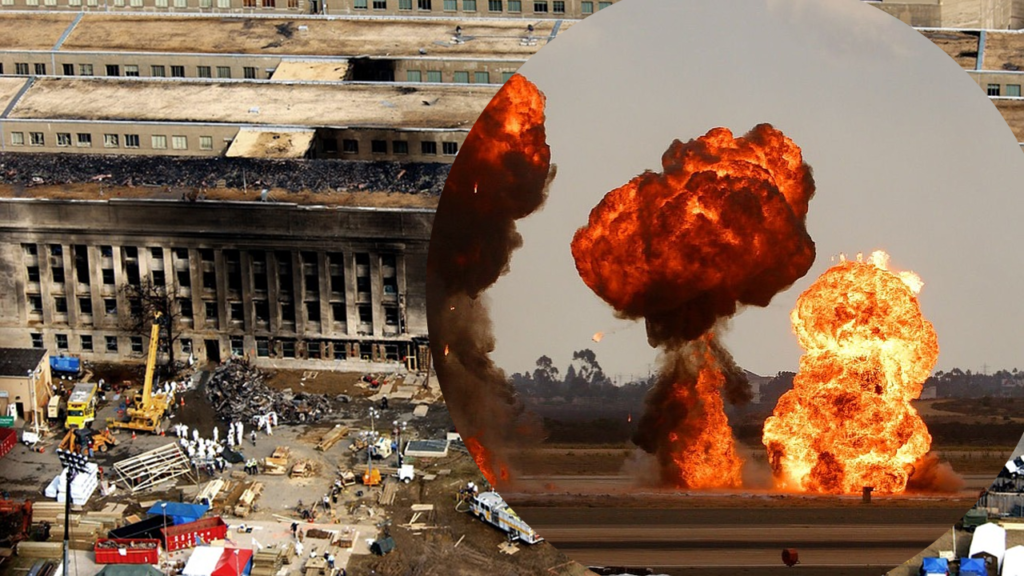 With old age and with chronic diseases like diabetes etc, immune system starts losing its maturity. However, even in some young and seemingly healthy individual, immune system can be immature. It is very difficult to judge whose immune system is immature.
But when someone get common cold- if fever goes on beyond a week it is an indication that the patient's immune system is over-reacting and this patient might end up developing complications.
Section 5: How to treat common cold?
In case of most diseases, doing nothing is the often the best strategy. This is more true in case of common cold. Our body is more capable than any doctor. It can protect itself. If you get common cold, simply do nothing. In most cases, you will recover within 5 days.
Of course, as I said earlier as well, you must get alarmed if your fever hasn't come down even after a week.
For most of my patients, I use a 6th day rule. I start counting the first day of the symptoms as Day 1. I give paracetamol + ibuprofen + famotidine. If there is too much of sneezing and coughing, I add levocterizine. All these medicines are found over the counter. Some doctors might add antibiotics. I never use them. Antibiotics don't work against viruses. Antibiotics shouldn't be used unless you are sure that there is simultaneous bacterial infection as well.
Within 5 days most patients are out of fever. I continue these medicines till they feel comfortable enough. However, if on 6th day the fever still continues, I become careful. I have a separate aggressive protocol which I used very successfully during the delta wave of COVID-19. Fever on 6th day should trigger your alarms- you. You must directly go to a good doctor. And ask that doctor to please read what I have written HERE.
Section 6: Do Vaccines Help?
I don't intend to talk about the concept of vaccines here. If you want understand more about the basic concept behind vaccines, please click HERE.
But, essentially vaccines train our immune system to prepare those smart guided missiles that can act against a specific viral signature. This training also allows our immune system to act in a matured way against that specific virus. Problem is this training works only till the virus bears the same or similar signature against which vaccine was developed. Unfortunately, the viruses that cause common cold mutate so rapidly that soon you will have a new form of the same virus with a very different signature. This makes vaccine ineffective- and the immune system is left to its natural ways to fight against this new form of virus.
This is the main reason why people keep getting flu or COVID-19 despite being vaccinated. Still vaccination might be a good idea considering that the new mutant signatures might have some resemblance to the original signature. Vaccination can be a good strategy especially in people with existing chronic diseases like diabetes, high blood pressure etc. – in these patients, vaccination might help decrease the tendency of immune system to hyper- react against that particular virus. But- these patients also have higher chances of getting side effects from vaccines.
Concluding Remarks:
In conclusion, the common cold is a microscopic battlefield where viruses and your immune system engage in a constant struggle. By understanding this biological war game, you empower yourself to navigate the storm and emerge victorious. The next time you face a cold, envision the battleground inside and let your body's defenses work their magic. Just make sure that you control the fever at all cost. If you have diseases like diabetes, hypertension etc be extra cautious. And if the fever persists on Day 6, visit a good doctors.
And this is request to all doctors- if a patient comes with fever that has been persistent for more than 6 days do not take that lightly. This generally would mean that the patient's immune system might be over-reacting. At this stage, try suppressing the immune system. Ofcourse this might also indicate a secondary bacterial infection. Tests like CRP, LDH, D-dimers, ferritin etc might give you further clues if the immune system is on the verge of over-reacting.