What will you learn in this post?
The English Sweating Sickness was a killer- many times more lethal than Covid-19. It was a mysterious contagious infection that struck England and other parts of Europe in a series of epidemics beginning in 1485. This disease was one of the most horrifying diseases of the 15th and 16th centuries and even more mysterious than the infamous Black Death.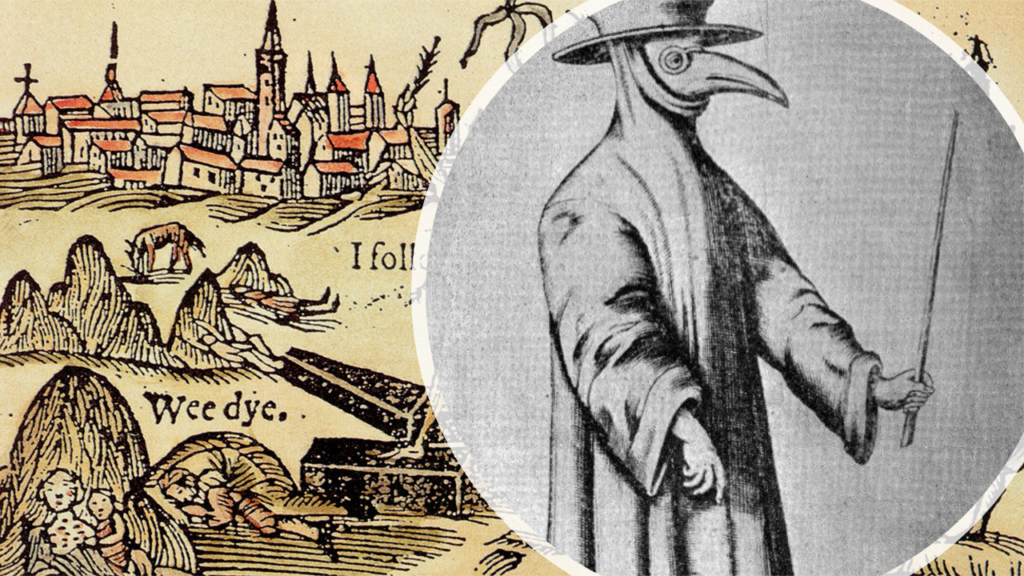 In the current times of COVID-19 pandemic, no one knows how the future will look like. Fear of unknown is one of the biggest fears today's humanity faces. Ofcourse no one can predict future. But our past is a great teacher. Pandemics are not new. Every 3-5 years, a killer virus rises on a global scale to attain the status of pandemic. Several of them have been much more lethal that what the current Covid-19 pandemic is. Despite the lack of medical advancements that we are blessed with today, none of these "more lethal" pandemics could wipe out humanity.
In this post we will try to understand in detail how the English Sweating Sickness evolved and how did humanity survive, despite the hopeless in face of extreme lethality.
The English Sweating Sickness (Sudor Anglicus)
The English Sweating Sickness, known as "The Sweat" tore through England and Europe, leaving thousands of people dead. It was known by various names: "sweating sickness", "sweats", "English Sweating Sickness", "English sweat", Sudor Anglicus" (in Latin).
This killer first appeared in England in 1485. Then it reappeared in epidemics nearly once every decade in 1508, 1517, 1528 and 1551. The 1528 outbreak was a massive one when it crossed from England over to European countries. Each time the disease struck, thousands died. In 1528 the French ambassador to the English court wrote, "This disease is the easiest in the world to die of."
No one really knows how it started. But it was deadly like hell, killing around 30-50% of patients contracting this disease.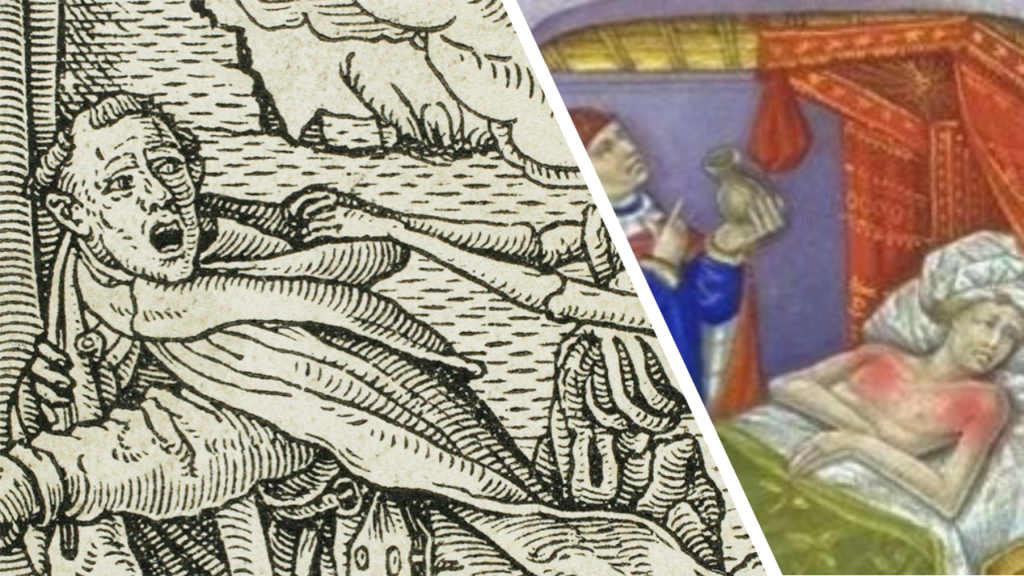 Sweating sickness epidemics were unique compared to other epidemics. Other epidemics were typically urban and long-lasting. But, cases of sweating sickness appeared and vanished very quickly and they heavily affected rural populations. It has been suggested that an unknown species of hantavirus was responsible for this English Sweating Sickness, but this is still a theory.
As suddenly as it started, so was the suddenness about its disappearance. The last outbreak of Sudor Anglicus occurred in 1551, after which the disease apparently vanished.
Signs and Symptoms
In 1551, John Caius was a practicing physician in Shrewsbury, when an outbreak of the English Sweating Sickness occurred. He was the first to describe the symptoms and signs of this disease in 1552 in "A Boke or Counseill Against the Disease Commonly Called the Sweate, or Sweatyng Sicknesse" (1552). This is the main historical source of knowledge about this disease.
It would start with a feeling of being extremely cold. Due to this the patient would shiver uncontrollably. There would be extremely weakness. Patient will complain of palpitations, painful aches in the neck, dizziness, dehydration and headaches, often with a rash on skin. Then would come worst part that gives this disease its name- the patient would experience drenching sweating. At this stage the patient would feel confused and his/ heart beating very fast. About 50% of patients died within 18 hours of the onset of such "sweat". There were reports of people collapsing dead while playing with their children, or in mid-conversation.
Tudor historian Raphael Holinshed is reported to have written: "This malady was so cruel that it killed, some within three hours, some within two hours, some merry at dinner and dead at supper."
In the final stages, there was either general exhaustion and collapse, or an irresistible urge to sleep. As per Caius's account a patient would never wake up if he succumbed to this urge and slept. If one survived the initial 24 hours, there would be a good chance of a full recovery.
Similar to John Caius, Thomas Forestier also provided a written account of his own experiences with the sweating sickness in 1485. Forestier's account allows us to believe that there was sudden breathlessness during the final hours of those who had contracted this fatal disease
The Spread
How did this epidemic spread is a matter of great debate. We have very little clue about the same. But we can infer that this disease affected the rich more than the poor, since the peasants called this disease as "Stoop Gallant" or "Stoop Knave" (indicating that the proud were forced to 'stoop' and relinquish their proud status).
King Henry VII was the first Tudor king. He was coronated on 30 October 1485. The large number of people travelled to London to witness this coronation. Experts believe that this gathering may have greatly increased the spread of this disease.
How were the patients treated?
Everything was unknown about this disease.
Unlike most infections, it seems the survivors were not immune to further attacks of the English Sweating Sickness. Caius believed it was linked to dirt and, because the illness broke out in late spring or summer. He also believed that it was also linked to insects.
The disease was literally untreatable. During those days, physicians would advise people to avoid "evil mists and rotten fruit". This might sound odd today, but it's a reflection of the level of medical knowledge in 16th Century. They also advised people to exercise frequently and that, in the early stages of the illness, one must drink herbal mixtures and avoid being outside.
The Series of Epidemics
During 15th Century
Sweating sickness started at the beginning of the reign of Henry VII, in 1485. It was so fatal that half the population perished in some areas. Henry VII arrived in London on 28 August 1485 soon after the Battle of Bosworth Field. On 19 September 1485 the epidemic of sweating sickness started. It lasted till late October 1485. By then the disease had killed several thousand people.
Sweating sickness was regarded as being quite distinct from the Black Death, or other epidemics previously known because of the sweating which gave it its name and its extremely rapid and fatal course.
Mass superstition and paranoia quickly followed as the disease gripped the English population. Richard III, the final York King, was killed at the Battle of Bosworth Field and Henry VII of England was crowned as Henry VII. Since the first cases of the sweating sickness started appearing shortly following the Battle of Bosworth Field, the English people started to believe that the English Sweating Sickness was sent by God to punish those who supported the new reign of Henry VII.
During 16th Century
A second, less widespread outbreak occurred in 1507. This was followed by a third and much more severe epidemic in 1517. A few cases of this 1517 epidemic reportedly also spread to Calais (an English territory bordering France). In the 1517 epidemic, it was observed that very few foreign visitors suffered from this disease. This led to the belief that the English Sweating Sickness particular affects the Englishmen compared to Europeans. Such belief got bolstered in the subsequent epidemic of 1528 when Calais experienced an outbreak but it did not spread into France.
This fourth outbreak was quite fast in spreading. It broke out in London at the end of May and speedily spread over alomost the whole of England. When it did reached Ireland Lord Chancellor Hugh Inge succumbed to this disease. In 1529 Thomas Cromwell, King Henry VIII's most trusted advisor, lost his wife and two daughters to the disease. Similarly, it is believed that several of the closest people to King Henry VIII contracted the English Sweating Sickness.
Soon Europe experienced the wrath of this epidemic. It first appeared in Hamburg, spreading so rapidly that more than a thousand people died in a few weeks. Then it started sweeping across eastern Europe. It arrived in Switzerland in December, then spread northwards to Denmark, Sweden, and Norway, and eastwards to Lithuania, Poland, and Russia. Cases of this disease also emerged in Flanders and the Netherlands, possibly transmitted directly from England by travelers.
Remarkably, no cases were reported in Italy or France, except in the Pale of Calais which was controlled by England at the time.
On the morning of 27 September, it appeared simultaneously in the cities of Antwerp and Amsterdam. In both the places, it did not prevail for more than two weeks. By the end of the year, the epidemic had nearly vanished from Europe, except in eastern Switzerland, where it lingered for another year. After this, the disease never ever returned to mainland Europe.
The last major outbreak the English Sweating Sickness occurred in England in 1551. This outbreak is recorded to have begun in Shrewsbury in April. It killed around a thousand in Shrewsbury and then started spreading quickly throughout the rest of England. It did not last long though, and maintained its "sudden and short" nature. By October 1551 the epidemic disappeared.
The English Sweating Sickness- An Unsolved Mystery
The epidemic of bubonic plague swept across England between 1346 and 1353 about a century before the "Sweat" came. Bubonic plague killed more than 20 million people (about 60 per cent of the population) and was called as the "Black Death". One factor that set the English Sweating Sickness apart from the Black Death was that the former is still an unresolved mystery while we know everything about bubonic plague.
Everything about this epidemic was and is a mystery. What we do know is that it came suddenly, killed relentlessly, and disappeared suddenly. And those unfortunate souls afflicted by this disease literally sweated to death.
Plausible theories
Experts put much blame on the sewage, generally poor sanitation, and contaminated water supplies of the time, which might have harbored the source of infection.
Some say that the "Sweat" was the variant of currently what is known as Relapsing fever. Relapsing fever is a disease spread by ticks and lice and it also occurs most often during the summer months. However, relapsing fever is marked by a prominent black scab at the site of the tick bite and there is a subsequent skin rash.
Previously it suggested that the described symptoms might suggest ergot poisoning at mass scale. But soon this suggestion was ruled out since England always had much less rye (the main cause of ergotism) than the rest of Europe.
In 2004, a new twist came to the story when microbiologist Edward McSweegan suggested that the disease may have been an outbreak of anthrax poisoning. His theory was that the victims could have been infected with anthrax spores present in raw wool or infected animal carcasses.
Was it caused by Hantavirus?
Current theory is that The English Sweating Sickness was caused by an unknown strain of Hantavirus. Several researchers have noted that symptoms overlap with hantavirus pulmonary syndrome. Hantavirus species cause zoonotic diseases and are carried by bats, rodents, and several insectivores. There are indications that the English Sweating Sickness may have been spread by the rodents. The seasonal occurrences, fluctuations multiple times a year, and the occasional cases which occurred between major outbreaks are important characteristics shared by rodent- borne diseases. The epidemiology of hantavirus also matches the observations from the English Sweating Sickness. Hantavirus infections generally did not strike infants, children, or the elderly. Hantavirus most violently affected middle-aged adults. The English Sweating Sickness was also seen predominantly in people of middle age. This trend was actually rare and was opposite of those observed in most epidemics of the medieval ages and hence the Hantavirus link seems logical.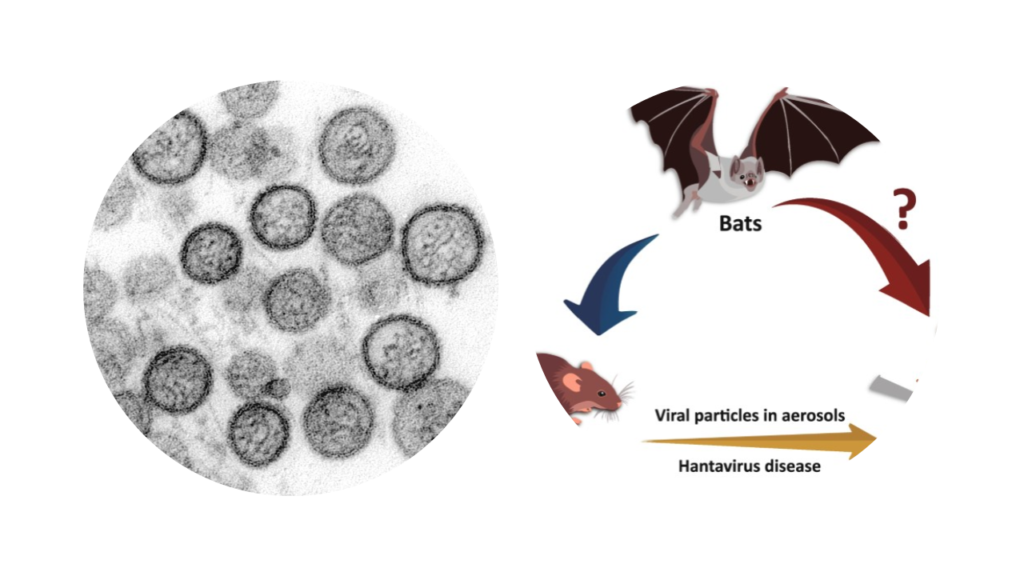 But there are important criticisms to this logic. The first criticism comes from the fact that, as per all the available reports and historical accounts, sweating sickness was thought to be transmitted from human to human. But hantaviruses are rarely spread that way. However, infection via human contact has been suggested in hantavirus outbreaks in Argentina.
The other criticism is that hantaviruses, unlike the sweating sickness, do not randomly disappear and can be seen affecting people on an isolated basis. But, this may be true regarding modern day Hantaviruses.
Picardy Sweat
In 1551 the English Sweating Sickness stopped as suddenly as it began. Around 150 years later, in 1718 a similar illness known as the "Picardy Sweat" occurred 150 years in France. Similar to the English Sweating Sickness, patients with Picardi Sweat suffered from intense sweating along with fever. Similar to English Sweating Sickness, Picardy Sweat came and went very quickly. Both are no longer seen. Since 1918 no new epidemic of Picardy Sweat has been reported.
It was noticed that individuals who slept close to the ground and/or lived on farms and fields more quickly contracted Picardi Sweat. This observation supports the possibility that the disease could be rodent borne, common in hantaviruses. So, if Picardy Sweat and the English Sweating Sickness are similar diseases, it again gives more weight to the Hantavirus hypothesis.
However, we must also note that there were critical differences.
Picardi Sweat was accompanied by a rash, which was not described as a feature of the English disease. While the English Sweating Sickness preferentially affected urban areas, the Picardy sweat was most prevalent in rural areas.
Picardy sweat was significantly less dangerous than the English Sweating Sickness. However, the frequency of outbreaks was strikingly high, with over 196 outbreaks in France during the early 18th and end of the 19th century.
Final Comments
The history of English Sweating Sickness makes us remind our resilience as species. Pathogens will keep mutating. Every 3-5 years, there will always emerge a pathogen that will threaten to kill millions across the world. But we have not perished. And most probably, we won't. Every day medical science is advancing in leaps and bounds making us more capable than ever before to deal with any possible sort of pandemic.
Pandemics come and go. The most dangerous ones had struck us when medical science was at its infancy. Yet we have all survived. Our ignorance, then, did not annihilate us. Today, information is available at the speed of light- faster than the fastest virus. And so does misinformation. Most often, its our fear about a possible calamity which is more dangerous than the calamity itself.
Please share your thoughts/ views/ feedback in the comments section below