Entering Dreams- Is this happening?

Entering Dreams- An Introduction to the Concept
The 2010 Christopher Nolan movie- "Inception"- got the whole world visualize the possibility of invading and hijack dreams. In this movie Dominick Cobb (Leonardo DiCaprio) is a thief whose job is stealing corporate secrets by invading a target's dreams. It was an extremely well directed movie with dramatic action scenes and amazingly realistic computer graphics.
What stuck  viewers the most was the the ambiguous ending that prompted debates and discussions across the web. The end scene showed a spinning top, which Dominick Cobb used to check if he was dreaming or awake. If the top fell, Dominick would know  was awake. If the top kept spinning, it meant he was dreaming. The movie ends abruptly before the viewers could see the fate of the top. Viewers left movie halls  wondering- was it a dream or reality?
This movie was superb food for imagination, albeit a scary one. What if it is really possible for a person to enter someone else's dreams?
Can Signals from Dreams Be Broadcasted into a TV and viewed?
A broadcasting studio captures the performances of actors via digital video cameras. The images and sounds thus captured gets converted into electrical signals. These electrical signals are then converted into radio waves which travel miles across the world at the speed of light to reach our homes. The television in our living rooms decode radio waves back to the performances of actors with near exact shape, color and sound.
Every thought that emerges in our brain generates electrical signals. A dream is a collection of thoughts flowing while one is asleep. Logically, it should be possible to decode the brain signals to reveal the thoughts that generated those electrical signals.
In 2005 scientists at Kyoto were able to perform such decoding of thoughts. Using neuroimaging techniques and complex statistical algorithms, these scientists were able to translate brain activity of any person and accurately predict the direction where the person was looking.
In 2017 scientists at Carnegie Mellon University provided some clues how brain activity for complex thoughts can be be decoded. Their research was able to predict semantic content of a sentence thought be a person, with 86% accuracy. It is now theoretically possible to offer a sort of textual representation of human thoughts. One can imagine a ticker tape that is  constantly translating the thoughts breezing through a person's brain.
But thoughts are not just words- there are pictures and sounds and smell and feeling. Thoughts are so much beyond just words!
In 2019 Kyoto university advanced our understanding of how thought of an image can be deconstructed into an actual image. The scientists behind this revolutionary research are the same ones who demonstrated in 2005 that brain signals can be used to predict direction. Taking help of artificial intelligence, they developed a software that could read "human thought" and convert it into a image. The constructed images aren't perfect though. They are but grossly distorted, nevertheless close to the image in the "thought"
But it hasn't been a easy journey for scientists on this front. The the research is still in its early nascent stage. At this point in time, we cannot truly translate brain signals and fully decode our thoughts.
Dreams Zone- The REM Sleep
Parallelly, scientists have been trying to achieve similar to what Dominick Cobb did in Inception- enter someone's dreams and communicate.
When we fall asleep, brain activity keeps shifting between two major phases: non- REM and REM. REM and non-REM sleep keep alternating while we are asleep, When we sleep, we first encounter REM sleep, followed by non- REM sleep. During a night of sleep, we usually experience about 4 to 5 cycles of REM sleep- they are shorter (around 15 min) at the beginning of the night and longer (around 25 min) toward the end. REM sleep usually represents 20–25% of total sleep in adults. The first REM sleep cycle occurs around 70 to 90 minutes after falling asleep.
REM stands for Rapid Eye Movement. REM sleep is "paradoxical" because the condition of our brain during REM sleep is similar to wakefulness. During REM sleep, although the body remains paralyzed, the brain acts as if it is still awake. After waking from REM sleep, the mind seems to become "hyperassociative". People awakened from REM sleep tend to perform better on tasks like anagrams and creative problem solving.
Most of our dreams occur during REM sleep. But we rarely remember what we dream. The memories of what we dreamt tend to be distorted or fragmentary. This is due to our generally poor ability to form new memories in the sleep state and the limited capacity we have to accurately keep recent information in mind after the dream has ended. Dreams are really powerful, and there are techniques to unlock those powers. I have written extensively on this topic HERE.
Taking control of Dreams- Lucid Dreams
In few of the dreams, the person is aware that he/she is dreaming. Such dreams are known as lucid dreams. With such awareness, the dreamer is believed to become "lucid"– this allows the dreamer to make conscious decisions and change the direction of the dream to varying degrees. The term "lucid dreaming" was originally coined way back in 1913 by Dutch psychiatrist Frederik van Eeden in his paper "Study of Dreams". But real scientific research on lucid dreams begin only in  began last century.   Studies now show that lucid dreaming during REM sleep allow dreamers to guide how the dream proceeds possibly through activation those brain structures that are normally suppressed during regular sleep.
It is this phenomenon of lucid dreams that is now being exploited to "enter" dreams of someone else. Problem is, lucid dreaming is a notoriously rare phenomenon. Lucid dreams can seldom be summoned at will, which has made it difficult for researchers to capture them in the lab in a reliable manner.  Recent studies demonstrate that spontaneous lucid dreams can occur once in life in 51–55% of the human population. But it has also been shown that lucid dreaming can be induced while a person is in REM sleep. We can often succeed in becoming lucid while dreaming if we just tell ourselves, before going to sleep, to recognize that we are dreaming by noticing the bizarre events of the dream. Several other successful techniques have also been described, and one can be trained to experience lucid dreams at will using these techniques. Once you are experiencing a lucid dream, it is possible to signal that you are experiencing one by giving pre-defined signals.
Dreams Can Be "Entered" Now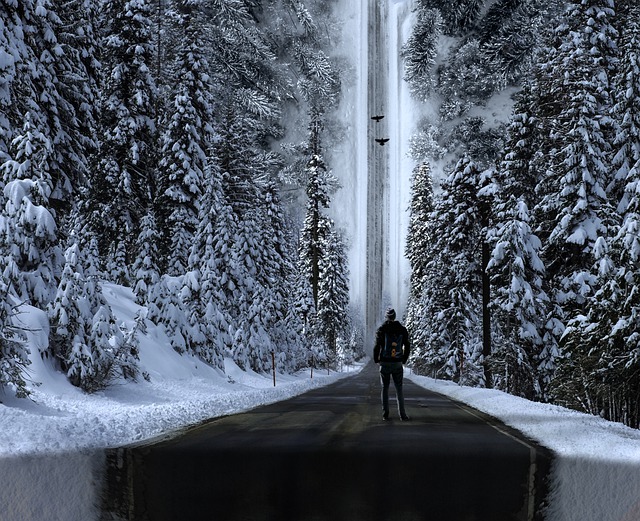 Dreams are extremely powerful. Why do we dream and how their powers can be exploited? I have tried answering these questions in a different blog, which you can read by clicking HERE.
But, let's explore if you can "enter" someone's dreams!
Recently four research groups in France, Germany, the Netherlands, and the USA successfully established bidirectional communication with dreamers. A total of 36 individuals participated in this ground- breaking study. Some had minimal prior experience with lucid dreaming, others were frequent lucid dreamers. Irrespective, all these 36 individuals were transitioned into REM sleep where they were induced to lucid dreaming. While these participants were lucid dreaming, the researchers spoke to them and posed simple mathematical questions.
In total, these research groups attempted two-way communication during REM sleep in 57 sessions. In
26% of these sessions, participants successfully signaled to indicate that they were in a lucid dream. In 47% of these signal-verified lucid-dreaming episodes, the researchers obtained at least one correct response to an question asked. There were several other parameters that were recorded to see if the two- way communication could be effectively established while someone is dreaming. This study has now been published in the Current Biology Journal by Karen Konkoly and her colleagues.
Till date, there was a common belief that it is pointless to try to communicate with people who are asleep to gain knowledge about their dreams. It was assumed that dreamers cannot respond in any meaningful way while remaining asleep. But this study described negates such assumptions. It succinctly proves that  two-way communication is possible during sleep (which authors are calling "interactive dreaming) under certain conditions, and dreams can be entered!
Possibilities after "Entering" the Dreams
There are enormous applications to such "interactive dreams". Dreams could be curated in accordance with an individual's objectives, such as to practice and master any skill. There have been earlier studies showing that dreaming about a skill enhances performance in that skill. Dreams can be used to identify source of emotional trauma and treat psychiatric illnesses. Such interactive dreaming could also be used to solve problems and promote creative solutions.
But then, is this also a "double-edged" sword? Will one be able to alter emotions and make someone hate/love someone else? Can this technique be used to seed ideas to achieve nefarious goals?
No one really knows what future beholds.
What do you think? Please post your views in the comments section.
(Dreams are really powerful, and there are techniques to unlock those powers. I have written extensively on this topic HERE.)