In a previous article, we discussed how Brain is the costliest component in the limited budget that the metaphorical God has, to help his creations survive the destructive forces of nature. And it's really worth the cost. Brain has really driven non – genetic adaptation and has served as a wormhole that shrunk the timeline of evolution from millions of years to couple of days. If you haven't read that article, please click here.
In this post, we will explore in- depth how survival and evolution of species depended on forging interdependent networks and how brain became the ultimate weapon to develop, utilize and expand such networks, making it the best weapon in this continuous battle of evolutionary survival.
Cells evolved when they connected
Life has always been all about connections and co-ordinations. When life started on earth, the earliest organisms were composed on just one cell. At first there were prokaryotes. A prokaryotic cell represented simplest form in the ladder of evolution. A cell was laced with a book of instructions (the genome), a pair of spectacles (the ribosomes) to read the book and a set of chemicals that can be used to generate energy and do what is written in the book. But here the cell was practically responsible independently to organize the chemicals it has, generate energy and adapt to the external threats.
A prokaryote is like an entrepreneur who has just ventured into the business with limited budget and support. He is the owner of his business, but he is also the laborer, the accountant and the cleaner.
Then came the advanced level businessmen- the eukaryotes! Rather than trying to do everything on its own, a eukaryote hires services of workers known as "organelles". There is a specific specialized organelle for each kind of work.
The "officer" called mitochondria is responsible for creating energy. The endoplasmic reticulum is the officer responsible for maintaining the roadways through which the materials can be transferred from one department to the other. The warehouses are maintained by Golgi bodies. Nucleus is the "general manager" of this factory. Inside general manager's office is the book of instructions (the genome). Thus, a eukaryotic cell is a well- oiled factory.
In the meantime, evolution kept progressing. Eukaryotes were better than prokaryotes in surviving the challenges posed by nature. But, still those challenges were overwhelming. The need to evolve and come up with better mechanisms of survival remained the need of the hour. The next leap in the game of evolution came when eukaryotes realized that interdependence is more powerful than independence. This is when suddenly tree of evolution started getting populated with the multicellular organisms.
A multicellular organism consists of millions of single eukaryotic cells coming together for a larger singular cause- the organism they represent. This multicellular structure is way more complex than the factory like organization, we discussed, that exists inside a eukaryotic cell. But the principles are the same. Few eukaryotic cells commit to take care of detoxification- they form liver. Few cells decide to take care of filtration- they form the kidneys. Few cells decide to do the function of what a cell membrane does for an individual cell- they form the skin. And then some of the cells group together to take care of "connections"- they form the brain.
A multicellular eukaryote is really like a chain of offices coming together to form a giant corporate such as Amazon or Microsoft.
Here, you have to keep reminding yourself that a single eukaryotic cell itself is good enough to sustain its own life- generate energy, digest nutrients, remove toxins. And all these happen via the "connections" that exist within the intracellular departments. So, as evolution progressed from unicellular prokaryotes to unicellular eukaryotes to multicellular eukaryotes- what really kept evolving were the number and complexity of connections.
In multicellular organisms, since each cell is independent to start with, every cell has the ability to create and form connections with other cells around it. Each intercellular connection is towards the ultimate objective of adding to the survival of the main organism. And these connections and co-ordinations between various cells and organs result in a powerful multiplicative interdependence. What it means is- because of such networks, each cell is able to perform functions multiple times beyond what each could have done individually- 3+3 is no longer 6, but way larger than 9!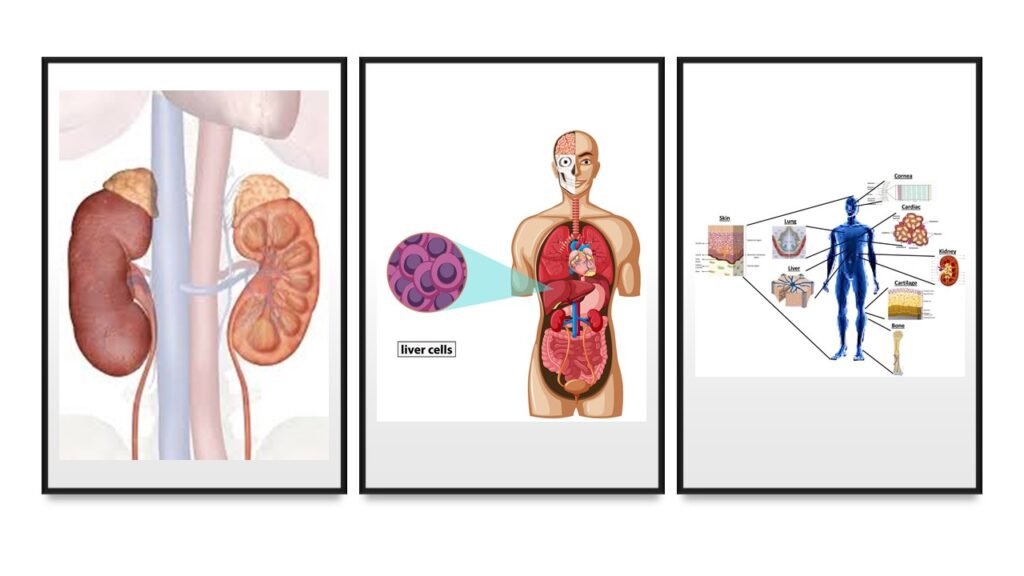 Lions vs Antelopes
While every cell and each organ form connections, the organ whose primary job is just to create, maintain and expand connections is the brain. Brain is largely composed of specialized cells called neurons which generate connections far better and efficient than any other cell can.
Brain was originally designed to efficiently gather information from external environment, process that information and act accordingly in a smart way.
Imagine a lion seeing an antelope at a distance of 300 meters. That's his food. But if he just starts running at it, the antelope will flee off at a pace that lion can't match. So, the lion must assess all his options. His eyes perceive the distance, the hurdles, the surrounding landscape. These images get relayed from the retina of the lion's eyes to his brain. His ears also relay similar information. The brain then processes all the information and starts preparations. Few things are done automatically by brain. Since lion will eventually have to run and fight to kill his prey, his brain immediately sends information to muscles and heart and eyes. A chemical called adrenaline (actually, many such chemicals) gets released based on the information processed by the brain. This chemical makes lion's heart beat harder. This allows more blood to reach the muscles. More blood means more energy. The same chemical also causes the pupils of the lion's eyes to widen. Wider pupils means now his eyes are able to capture more information. And information is power. Now the lion's brain calculates how he should move in, what paths he should take etc. so that he will remain hidden from antelope's sight and there is minimal sound while he is moving- keeping him almost invisible to the antelope till he is near enough. Once he is near enough, as perceived by the eyes, the lion leaps upon his prey. His leg muscles are taut and ready for the next challenging minutes which will require pace, endurance, and power- thanks to the gush of blood flowing due to adrenaline.
Thus, brain connects the information gathered by organs such as eyes, ears etc. and makes meaningful decisions. These decisions are strongly dependent on initial experiences. So, it keeps improving responses to a set of information based on the results of earlier responses to similar set of information. In short, it also stores information and connects this stored information to the new information flowing in, to determine the best next course of action.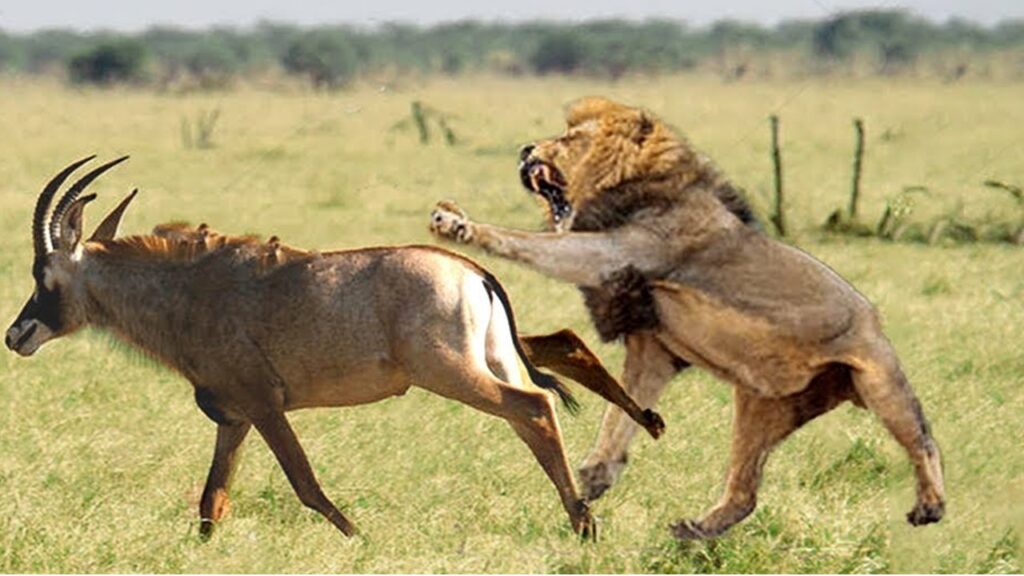 As we discussed at the start, amongst all the evolutionary devices, brain is the most powerful one- it has the ability to help species bypass natural laws of evolution and survive even with the weakest of the bodies.
With evolution brain also kept evolving. The evolution kept making brains better at storing and processing and connecting information. With evolution the organs collecting information also kept evolving to support the brain. We will discuss this concept soon, in the next part of this blog.
Just like how eukaryotes deciding to team up and creating multicellular organisms led to rapid progress of evolution, the biggest leap in brain's evolution came when it started connecting brains!
Let's go back to the example of our lion. While lion has a thinking brain geared towards hunting an antelope, the game of evolution is not unfair. Else the species of antelopes wouldn't have survived at all. Hence, we see antelopes still surviving in this race of evolution. It just means that antelopes too must have adaptations that help an antelope escape a lion.
Fact is, like lion, an antelope too has a brain. Together with its ears and nose and eyes, an antelope's brain is constantly trying to process any information that represents threat, and escape that threat. A slight rustle amongst the grasses or a slight movement amongst the still of the meadows is good enough for antelope's brain to activate all the resources in the antelope's body and leap to safety.
This is the reason why sometimes a lion wins and is able to relish the meat of an antelope and sometimes the antelope escapes. It's generally the pace of intelligence gathering and execution that seals the deal. This is where comes the concept of connecting brains. We earlier saw that what one cell cannot do on its own, can be easily done by networking with other cells. Same is true with brains. Hunting becomes more efficient when two or more lions come together and hunt as a group.
Imagine a group of antelopes basking under the warmth of sun and quenching their thirst sipping water from the pond. A lion notices this future platter of meat. He goes and informs his group. One lion gets assigned with the task of determining the escape path of the antelopes in the event they start running. Using this information few lions slowly go and wait in that escape path, hiding. From opposite direction, another set of lions slowly, hideously, start moving towards the antelopes. Soon, one of the antelopes notices an abnormal movement in the distant grasses. The whole group of antelopes now get warned and they immediately start running away through the escape route. But unfortunately, they are rushing straight into the trap. The lions waiting at that route now pounce upon these antelopes. There is no escape now. It's a battle won by Team Lion!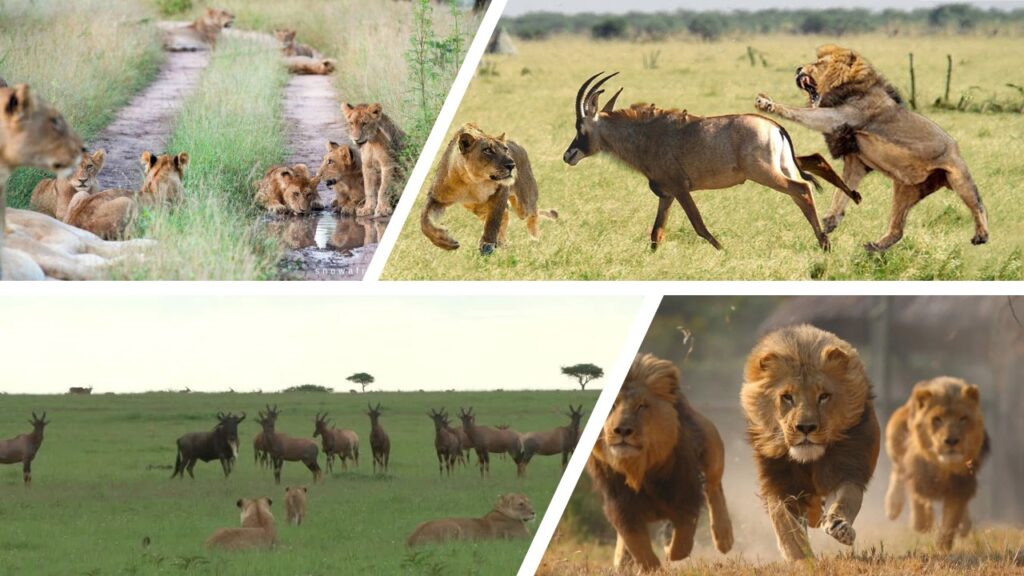 Against "unconnected" individual antelope, Team Lion will always win. But even the antelope species has evolved. The brains of the antelopes have started connecting with each other as well. It's no longer a single antelope. It's Team Antelope! So, as you can imagine, not every time the Team Lion would be successful. Team Antelope is also laced with individual antelopes possessing well-functioning brains and these brains are also connected. So, once again, while some battles are won by lions and some battles are won by antelopes, it's an ongoing war of generations. While the species of lions is well built to hunt antelopes, the species of antelopes is equally well built to escape any lion- and hence both have survived in this race of evolution.
Masters "Connect" Better
Evolution of brain is about how efficiently information can be stored and connected and processed. The next milestone in evolution was about how many brains can connect together and work interdependently. This topic has been elegantly described in the book "Sapiens" by Yuval Noah Harari. Monkeys are very close to humans in terms of evolution compared to other animals. But the gap in survival capabilities between these two evolutionary relatives can be measured in light years. A Chimp brain is no less efficient than a Human brain in most functions. And a Chimp body is far better equipped than any Human body. But a minute difference in the brain abilities ends up making humans superior by leaps and bounds. This minute difference lies in the ability to work in groups. While Chimps can also work in groups and show tremendous ability to co-ordinate together, they have limits. More the increase in group size, more chaotic is the co-ordination for Chimps. More the increase in the complexity of task, more chaotic is the co-ordination for Chimps. Humans, on the other hand, can work in groups way more seamlessly and can solve complex tasks as a group much more efficiently. From building a skyscraper to travelling to moon, humans are much more productive working in groups and can achieve the tasks that are really impossible for any individual to achieve on his/her own.
The bottom line is- we are arguably the most efficient social animals on this planet thanks to the ability of our brains to inter-connect most efficiently compared to any other organism on this earth!
The components of a eukaryotic cells connect with each other to help the cell survive. The cells connect with each other to help an organism survive. Organisms connect with each other to help species survive. Brain is the device that enables such inter-organism connections. And we have the best brains!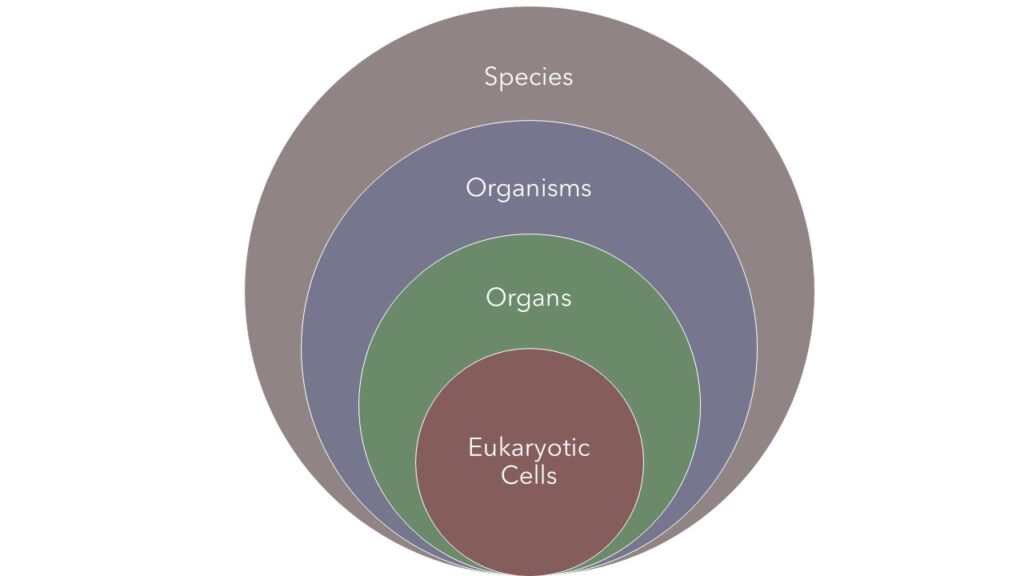 Concluding Remarks
In this article, we explored how evolution depended on forging interdependent networks and how brain become the ultimate weapon to develop, utilize and expand such networks. Thus, brain is indeed the best weapon that any species can have in this continuous battle of evolutionary survival. Better the brain in its capacity to connect with other members of the species, better is the ability of that species to survive.
In a follow- up post, I have explored how other organs also evolved such that they can support brain in its function of information gathering and forging connections with other brains. And that article we will discover how the strongest and the fiercest might actually be weaker than the meeker, thus rationalizing the common quote- a pen is mightier than the sword.